Book Seven 7 for your Graduation party now!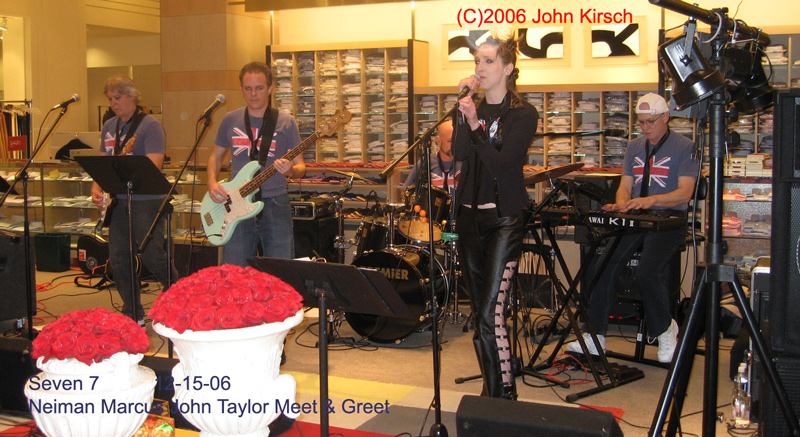 Graduations and graduation bands.
Seven 7 is the premier graduation band for the southeast united states in Atlanta georgia and surrounding georgia colleges and universities. Seven 7 university graduations are always exceptionally memorable and appropriately entertaining. Seven 7 plays dance music at your high school or college graduation or private party and we will tailor our sound to suit your needs and your guests genre.
Choose Seven 7 entertainment for your graduation party band!
Our job is to ensure that your guests have the time of their lives, and you have the perfect afternoon or evening following your special graduation party day. We provide full-service professional entertainment including fun dance music for any age group and a full lighting system and plenty of PA for 50 attendees in a small room to 1000s for an outdoor graduation party. With all that in mind, why would you choose another band for your graduation party band?
What more could you want from Georgia's #1 graduation celebration band?
Seven 7 will learn your special song or songs to make your graduation celebration dance (s) perfect so you'll be pleased with your choice to use Seven 7 as your college graduation dance cover band.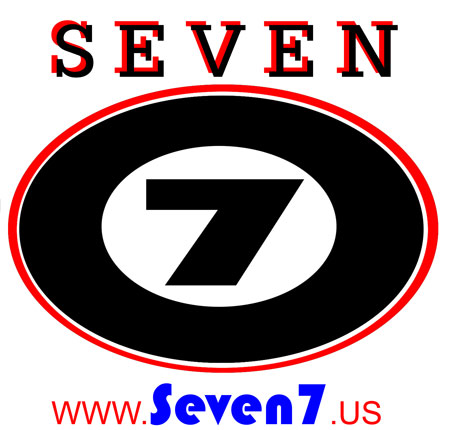 Seven7 is your graduation party band specializing in graduation parties, graduation, and providing great graduation entertainment. Contact us directly because you do not need a booking agent to book seven 7 as your graduation band. View Pictures of Seven 7 your graduation party band!
Georgia Colleges
Abraham Baldwin Agricultural College
2802 Moore Highway
Tifton, GA 31793
www.abac.edu
229-391-5000

Albany State University
504 College Drive
Albany, GA 31705-2717
www.asurams.edu
229-430-4600

Armstrong Atlantic State University
11935 Abercorn Street
Savannah, GA 31419-1997
www.armstrong.edu
912-927-5277

Atlanta Metropolitan College
1630 Metropolitan Parkway, SW
Atlanta, GA 30310-4498
www.atlm.edu
404-756-4000

Augusta State University
2500 Walton Way
Augusta, GA 30904-2200
www.aug.edu
706-737-1632

Bainbridge College
2500 East Shotwell Street
Bainbridge, GA 39819
www.bainbridge.edu
229-248-2500

Clayton State University
2000 Clayton State Boulevard
Morrow, GA 30260-0285
www.clayton.edu
678-466-4000

Coastal Georgia Community College
3700 Altama Avenue
Brunswick, GA 31520
www.cgcc.edu
912-264-7235

Columbus State University
4225 University Avenue
Columbus, GA 31907-5645
www.colstate.edu
706-568-2001

Dalton State College
650 College Drive
Dalton, GA 30720
www.daltonstate.edu
706-272-4436

Darton College
2400 Gillionville Road
Albany, GA 31707-3098
www.darton.edu
229-317-6000

East Georgia College
131 College Circle
Swainsboro, GA 30401-2699
www.ega.edu
478-289-2017

Fort Valley State University
1005 State University Drive
Fort Valley, GA 31030-4313
www.fvsu.edu
478-825-6211

Gainesville State College
3820 Mundy Mill Rd.
Oakwood, GA 30566
www.gc.peachnet.edu
770-718-3639

Georgia College & State University
PO Box 23
Milledgeville, GA 31061
www.gcsu.edu
478-445-5004

Georgia Gwinnett College
1000 University Center Lane
Lawrenceville, GA 30043
www.ggc.usg.edu
678-407-5000

Georgia Highlands College
3175 Cedartown Highway, SE
Rome, GA 30161
www.highlands.edu
706-802-5000

Georgia Institute of Technology
225 North Avenue, NW
Atlanta, GA 30332
www.gatech.edu
404-894-2000

Georgia Perimeter College
3251 Panthersville Road
Decatur, GA 30034-3897
www.gpc.edu
678-891-2300

Georgia Southern University
PO Box 8055
Statesboro, GA 30460
www.georgiasouthern.edu
912-681-5611

Georgia Southwestern State University
800 Georgia Southwestern State Univ. Drive
Americus, GA 31709-4693
www.gsw.edu
800-338-0082

Georgia State University
PO Box 3965
Atlanta, GA 30303-3083
www.gsu.edu
404-651-2000

Gordon College
419 College Drive
Barnesville, GA 30204-1762
www.gdn.edu
800-282-6000

Kennesaw State University
1000 Chastain Road
Kennesaw, GA 30144-5591
www.kennesaw.edu
770-423-6000

Macon State College
100 College Station Drive
Macon, GA 31206
www.maconstate.edu
478-471-2800

Medical College of Georgia
1120 Fifteenth Street
Augusta, GA 30912
www.mcg.edu
706-721-0211

Middle Georgia College
1100 Second Street, SE
Cochran, GA 31014-1599
www.mgc.edu
478-934-6221

North Georgia College & State University
82 College Circle
Dahlonega, GA 30597
www.ngcsu.edu
706-864-1400

Savannah State University
3219 College Avenue
Savannah, GA 31404
www.savstate.edu
912-356-2186

Skidaway Institute of Oceanography
10 Ocean Science Circle
Savannah, GA 31411
www.skio.usg.edu
912-598-2400 Independent Research Unit

Southern Polytechnic State University
1100 South Marietta Parkway
Marietta, GA 30060-2896
www.spsu.edu
678-915-7778

South Georgia College
100 West College Park Drive
Douglas, GA 31533-5098
www.sga.edu
912-389-4510

University of Georgia
Athens, GA 30602
www.uga.edu
706-542-3000

University of West Georgia
1601 Maple Street
Carrollton, GA 30118
www.westga.edu
678-839-5000

Valdosta State University
1500 North Patterson Street
Valdosta, GA 31698
www.valdosta.edu
229-333-5800

Waycross College
2001 South Georgia Parkway
Waycross, GA 31503-9248
www.waycross.edu